Guest post by Carly Fraser and Alexandra Gardiner from New Economy Manchester.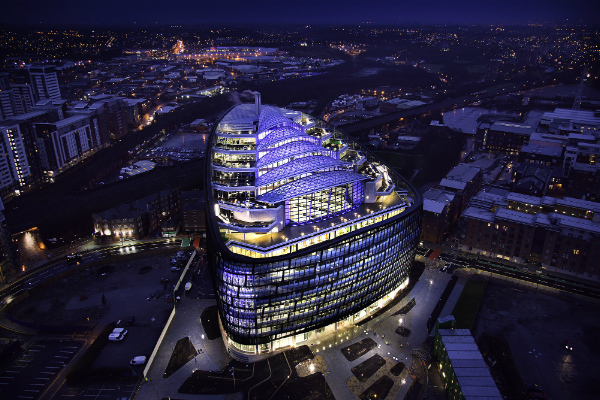 What will Greater Manchester look like in 2065? Seriously, think about it.
There is no avoiding the fact that Manchester didn't miraculously re-emerge from the post-industrial doldrums by sheer fortune. Everything about the city-region as it is today; its ambience, its infrastructure, the distinct juxtaposition of original and modern architecture, has all been underpinned by a conscious effort to strategically determine its purpose in the 21st Century.
If Manchester is to effectively build on its present strengths over the next 50 years or so (and also tackle its weaknesses), we need to be pragmatic in considering what that future might look like. The Greater Manchester strategy is already dealing with the medium-term. Yet we should also be on our guard for those long-term drivers of change. Our cities are set to be at the forefront of economic growth and with so much potential, national government is particularly interested in metro-level developments. Through the Government Office for Science, it is currently leading on a nationwide Foresight project aptly titled the 'Future of Cities'. So with this level of interest, how exactly can we prepare for those longer-term challenges?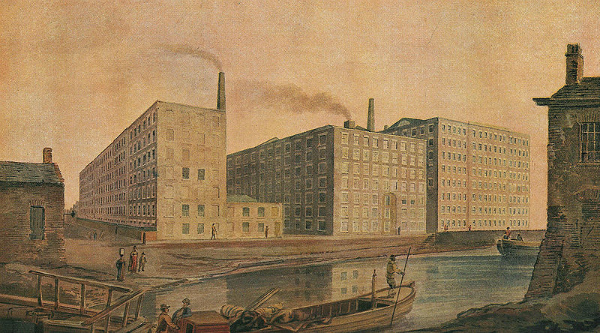 Of course we can start by learning from the past. Greater Manchester's journey of transformation from 'Cottonopolis' - the endearing nickname it earned on the back of its leading role in 19th Century global cotton production - to its presently growing status as a world leader in advanced materials research (just one example of its wider potential at this very point in time) began with the tough decisions brought about by post-industrial decline. In other words, challenge brought opportunity.
Greater Manchester today is recognised for its strengths in governance, its newly devolved powers, and an economy that has demonstrated resilience against the recent economic downturn. Our strategy runs to 2020 and we are working hard to deliver it. But the Government Office of Science project has invited us to look longer term:
Have we seriously considered the scenarios and complications that might arise?
How is climate change going to impact on the city's priorities in the long-term?
What if automation displaces more than the large share of routine jobs that are already threatened?
Of course some of these issues are specific to Manchester while others will be of interest to all participating cities.
To consider such questions and explore the possibilities of Greater Manchester's economic future, New Economy has been working jointly with the University of Manchester's Institute of Innovation and Research to produce a report that will feed into the national Future of Cities project. It has tasked Greater Manchester's researchers, analysts and policy makers with much of the aforementioned; looking into the opportunities and challenges that UK cities will face over the next 50 years.
In response to the task we recently coordinated a 'Manchester 2040+' workshop attended by an impressive mixture of public, private, community and voluntary sector representatives. The workshop offered a structured platform for creative thinking and collaboration across the policy areas of:
environment
planning and housing
transport and infrastructure
business and economy
social responsibilities
All matters that are essential in achieving a thriving, prosperous and socially inclusive city.
The workshop has already accelerated the discussions that will determine the best way for creating a 'success scenario' for the conurbation. It has also generated 2 specific projects that will be led by New Economy, looking into issues around both ageing and low pay.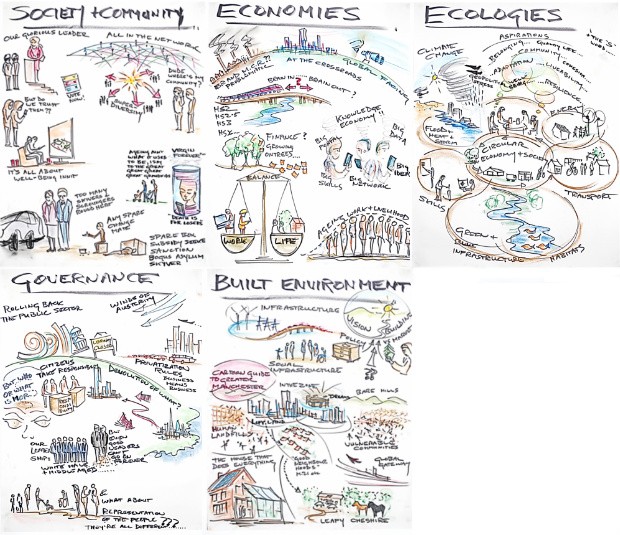 Given its very nature, this project will be a continual, evolving piece of work and it will be used to frequently inform policy and decision makers across Greater Manchester. The next stage of the project is for the Government Office of Science to produce a Greater Manchester report based on the findings of the workshop in early 2015. This will then be used to inform a university-led 'Futures Forum' scheduled for March, which will look at collective issues that are forecast across the participating regions. As the project evolves, we're keen to hear your views to help articulate how Greater Manchester can survive and prosper in a range of possible scenarios.
Featured image by The Co-operative on Flickr. Used under Creative Commons.
Sign up for email alerts from this blog, or follow us on Twitter.