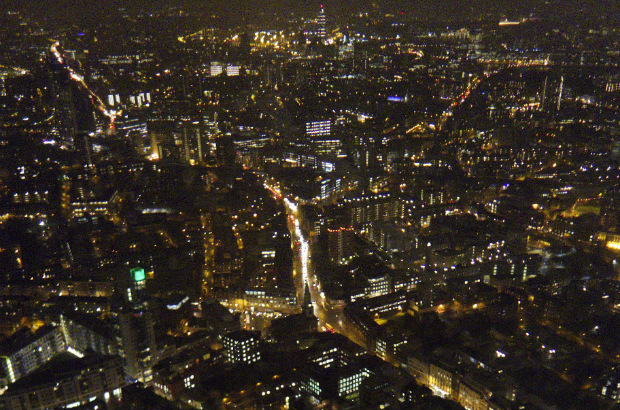 In the first Future of Cities blog post the Government Chief Scientific Adviser, Sir Mark Walport, explains what the project is about and what experts in Cambridge have to say about it.
People love living in cities. George Holmes knew this in 1916 when he wrote 'The Man who Unmade Cities' (Illustrated World, May 1916). In this work of speculative fiction, the protagonist revolutionises aeroplane design such that planes become affordable personal vehicles.
In the wave of excitement that follows, people leave the cities, choosing to commute by air from the countryside over living in densely packed urban spaces. Nevertheless, being fundamentally social creatures who enjoy the day-to-day interactions made possible by urban dwelling, in time people return and cities survive and flourish once more.
In the 21st century some see a similar shift in the appeal of cities. Innovations such as the internet, video conferencing and online shopping are eroding our need to live in cities – but people continue to be attracted to them, all around the world.
The Project
The Government Office for Science's new Foresight project on the Future of Cities is exploring how UK cities work today and how they will need to evolve in the future to meet the challenges and opportunities that the coming decades will pose. Coupling a holistic view of new technologies and innovative design with a better understanding of what makes successful cities 'liveable' engines of economic growth will help us understand how future cities can be more resilient and dynamic. While perhaps not as entertaining as George Holmes' 1916 piece, the Future of Cities project will be based on rigorous scientific expertise and analysis.
I have appointed a group of leading experts to advise the project. Chaired by Professor Alan Wilson from the Centre for Advanced Spatial Analysis, University College London, their knowledge, experience and networks will be vital in shaping the progress and outcomes of the project.
The Diversity of UK Cities
Cities in the UK differ hugely from each other, so to capture the input of people who work in, live in and help run these cities I am holding a series of informal roundtable meetings across the country.
The first of these was in Cambridge recently, when I met with 12 representatives from industry, local government and academia.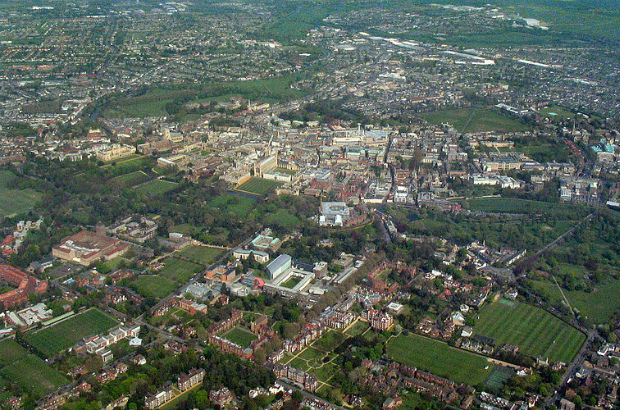 Cambridge is a unique and innovative city in the UK – it has a dense cluster of high tech companies employing 37,000 people and the highest patenting rate of any UK city.
As a result of this, it has enjoyed a period of sustained and productive growth. From my discussions, however, it is clear that Cambridge has important choices ahead.
It could expand and grow into a much larger city like Manchester or Birmingham, but then it would lose much of what makes it special. Its small size (it was described to me as an 'urban village') made possible the cross-fertilisation of ideas that has been so crucial to its network of emerging start-ups. The natural beauty of the surrounding area that attracts talented workers would also be threatened if the city was to expand.
I heard a tremendous amount of enthusiasm for the Future of Cities project. There was a feeling that while Cambridge's unique situation could provide a valuable case study for our work, the project could also help provide useful insights for some of Cambridge's challenges.
Cambridge was a great place to start the discussions that we need to have about what sort of cities we want to live in. I'm looking forward to taking this conversation, and developing new partnerships and collaborations, around the UK over the coming months.
So that you can follow the progress of the Future of Cities project and find out more about it, this blog will be regularly updated with contributions from our lead experts and the project team about a whole host of issues. We would welcome you to join the conversation in the comments below.
Featured image by Stew Dean on Flickr. Used under Creative Commons. Cambridge image by Cmglee on Wikimedia. Used under Creative Commons.
Sign up for email alerts from this blog, or follow us on Twitter.