Sir Mark Walport and the Future of Cities team recently visited Liverpool to discuss the project. As part of this, we took a tour of the Liverpool Life Sciences UTC and talked to students and teachers about this innovative new model for secondary education.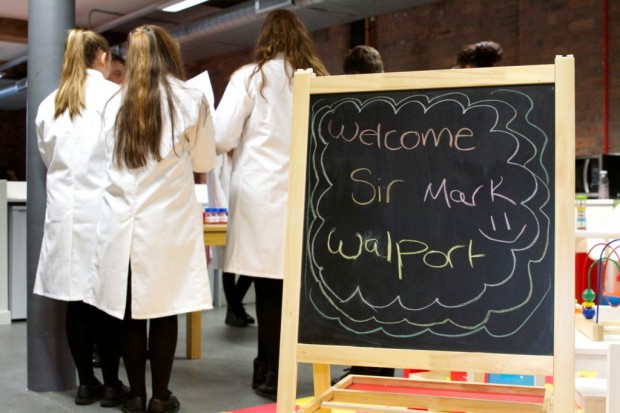 A University Technical College or 'UTC' is a new type of school for 14 to 19 year olds. They partner closely with local universities and businesses to ensure that their students have the right skills and experience to get jobs, apprenticeships and university placements. By combining traditional GCSEs and A-Levels with specialist vocational qualifications, such as BTECs, they provide their students with a richer educational experience.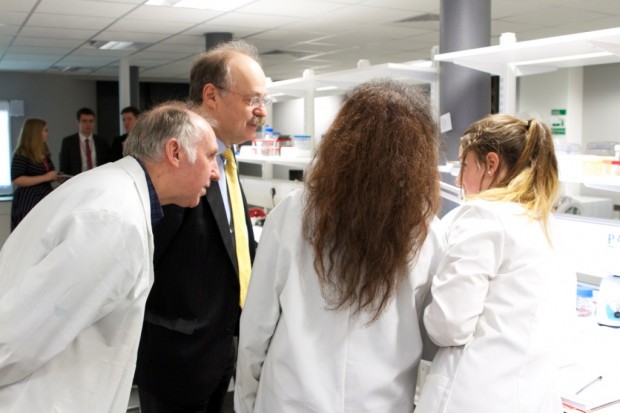 The Liverpool Life Sciences UTC is the first UTC in the North West, but 1 of many across the country. Opened in September 2013, it focuses on life sciences and healthcare and is sponsored by the University of Liverpool, as well as Merseybio, NorthLiverpoolAcademy and the Royal Liverpool and Broadgreen University Hospitals NHS Trust. Unilever, Novartis and Thermo Fisher Scientific are business partners.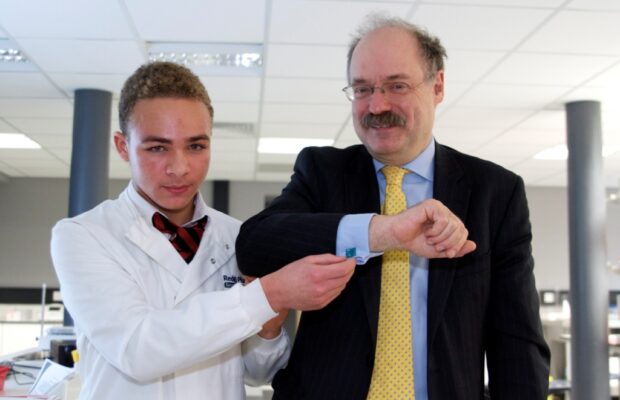 One of the pupils presented Sir Mark with crystal cufflinks that he had made as part of his new business enterprise, 'Dangerously Nerdy Accessories' (or, 'DNA' for short). This involves applying science in a business context, and his products are for sale at local shops.
Sir Mark said of the visit;
"I had a thoroughly enjoyable morning at the Liverpool UTC. The college has an exciting ethos. It embeds stimulating practical laboratory experience in a strong science curriculum. The strong and important links to universities and industry were evident as was the clear enthusiasm of the students and staff, coupled with highly committed governors. I wish them all the best for the future and look forward to following their progress."
Images courtesy of Liverpool Life Sciences UTC.
Sign up for email alerts from this blog, or follow us on Twitter.