Guest post by Graham Leeks, UK Water Partnership.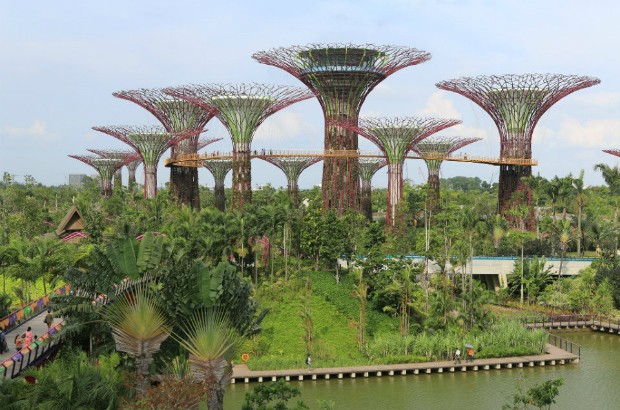 The British press of the mid-19th century called the unavoidable smell of London's river 'The Great Stink'. During the hot and dry summer of 1858, Parliament soon realised that major improvements in the city's water infrastructure were needed. Although Sir Joseph Bazalgette led the ensuing works, it's notable that this effort was made more effective by the many other social, economic, engineering, political and environmental changes taking place at the time.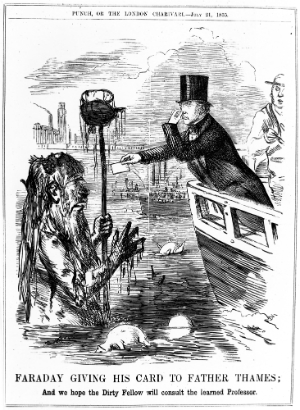 Though the title of my post is but a poor pun on a quote, there's no doubt that water is one of the most essential resources for the maintenance and wellbeing of cities. Not only are networks of supply to our taps and the removal of waste through sewers vital to urban life in the UK, the recreational benefit of water spaces is also great and can add to the values of nearby properties.
From the return of salmon to the Thames, to iconic aquatic features such as the Serpentine or the fountains of Trafalgar Square, London has benefitted greatly from the clean-up of its river. The canals of Birmingham (famously longer than those of Venice) or Cardiff Bay similarly act as major attractions to many people. They're all part of a bigger UK picture, now explored in a paper called 'Future visions for water and cities: a thought piece' presented to the Future of Cities Foresight project.
The report has been prepared by the UK Water Partnership, using its Water and Cities Task Force, which I chair. This is a mixed group of water researchers, innovators, research and innovation funders, consultants, regulators, utility providers, and local, national and city governments.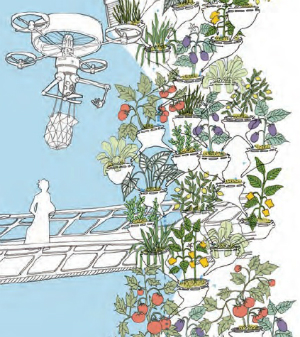 Our report explores some of the potential scenarios for managing water in cities in 2065, both above and below ground. These range from green food and garden landscapes through to the potential of SMART technologies managing interactions between water use, heating and cooling. The report also includes outlines of how research knowledge may usefully contribute to the ways in which we do this.
As well as learning from successes elsewhere across the globe, the UK has much to offer the world from our experience in innovative technologies and management of urban water. Water can also present risks to vital parts of our infrastructure and endanger people, their homes and livelihoods through hazards such as flood or drought. So our report considers the interactions between water and many other aspects of future life in towns and cities.
If you're interested in urban research, planning, designing and/or operating essential services which flag the significance of water in the built environment, I commend our report to you. It considers the importance of water to urban communities within the wider context of safeguarding lives, the environment, its biodiversity and urban infrastructure. It also discusses some of the priority areas for future work.
RCUK water showcase 2015
On 30 June 2015, Research Councils UK (RCUK) held a conference on 'Water for Future Cities'. Watch the video below.
Featured image by Shiny Things on Flickr. Used under Creative Commons.
Sign up for email alerts from this blog, or follow us on Twitter.