Guest post by Michael Edwards from The Bartlett School of Planning.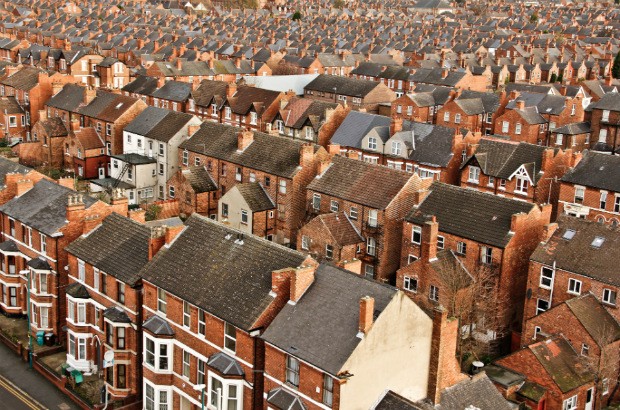 The role housing plays in underpinning or undermining achievement in British cities in the coming decades will vary from city to city. Presently, however, there is a crisis in UK housing which takes different forms in different cities while damaging society and the economy as a whole.
Opening up the housing debate
My paper, 'Prospects for land, rent and housing in UK cities', argues that the UK's current housing situation cannot be adequately understood, let alone improved, within the confines of the 'housing debate'. Housing debates are a patchwork of partial analyses, fragmented among professions and disciplines, typically focused on short-term tweaks and reforms.
The aim is to open a wider debate. As such, the issues are re-framed as features of the changing division of national income in Britain (and beyond) in recent years. This division has seen a fall in the proportion of national wealth going to salaries, while the shares going to profit and (crucially) rent have risen. Rent, broadly defined to include the capital gains made through ownership, is now a major driving force in the economy, in urban development and in the concentration of wealth and income.
The UK's commodity and non-commodity housing stock
The UK's housing stock is an accumulation of houses produced as both market commodities and non-commodity dwellings. Some sections of society can house themselves adequately or well in the market sector as either owners or renters, but many are unable to do so. This is due to a combination of low incomes, rising house prices and rents, the tendency of more affluent households to occupy higher proportions of the total stock, and the regional variations in supply and demand.
In many cities, non-commodity housing stock has been reduced in the face of a growing need for it. The private rented sector then becomes the only source of housing for those who would have preferred social housing and many who had hoped to buy. This financialisation has affected all types of tenure. Increasingly subject to financial considerations, social and private landlords alike are dependent on high levels of housing benefit and other state benefits to underwrite their rental incomes. Lying behind all this is the market in land and property through which the rich have become richer and the poor have become poorer, and which - in combination with the planning practices of many richer areas - inhibits the volume and distribution of new housing production, space standards and so on.
Rent: its effect on a productive economy
The high rents and housing costs being extracted from workers constitute a great burden on the productive economy - on the production of useful goods and services. It is as though there were 2 kinds of tax in society: one paid to the state and local authorities for public services, the other paid as rent to landlords, financial institutions and established owner-occupiers. Even with state subsidies to employers and/or landlords via the social security system, there is still a significant gap between low pay and high housing costs.
Within this broad framing, the paper discusses the distinct forms which the crisis takes in various UK cities and their associated countrysides. It then outlines the wide range of changes to market and non-market housing supply, tax regimes, income and wealth distribution, spatial policies and land policies which might be sought in the next 40 years, and speculates on their possible impacts across UK cities. It ends by emphasising the challenge all this would pose to fragmented government departments, professions and disciplines.
Featured image by Natesh Ramasamy on Flickr. Used under Creative Commons.
Sign up for email alerts from this blog, or follow us on Twitter.