Paul Dietrich from The Peckham Coal Line team explains how citizen involvement can help communities shape unused spaces in their city.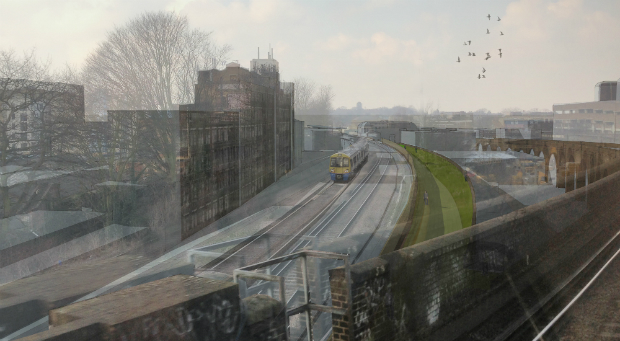 Who builds public spaces? Where do they come from? What purpose should they serve? How should the old be incorporated into the new?
These are some of the questions The Peckham Coal Line team are seeking to answer as we work up plans to convert disused Victorian railway sidings into a 900m-long linear park.
The Coal Line would introduce green space into an urban area in a way that celebrates the neighbourhood's industrial past while ensuring there is space set aside for rest, leisure and culture in its future. It will also plug a missing link in a cycle route that runs across south London to the Thames. Importantly, it is not about knocking something down to make something new but building on and adapting what is already there.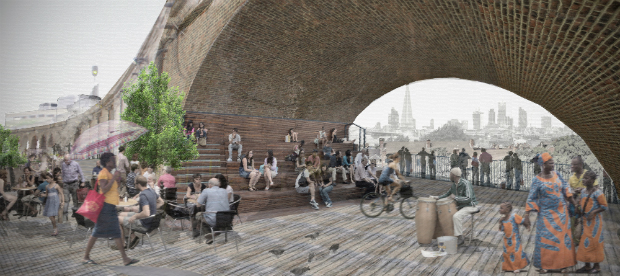 The Peckham Coal Line is as much about undertaking an experiment in citizen interaction as creating a physical link between 2 sides of Peckham. From its genesis, the project team had the central principle that the physical park should be underpinned by a broad programme of community engagement.
We believe that in coming together around the planning of the Coal Line, people will form relationships that transcend the line itself and benefit other, unrelated, matters, whether in the realm of civic planning, cultural development or local commerce. We're trying to build a park but we're also trying to build a stronger community that can best respond to the fast and inevitable changes taking place in this part of London and beyond.
But how to do this, given we are a bunch of volunteers with full-time jobs? Obviously, the local authority, Southwark council, was a first port of call, as was the local MP, Harriet Harman and the majority landowner of the proposed route, Network Rail.
Next were established charities and agencies – Sustrans, Trees For Cities, London National Park City and Southwark Living Streets. Again, the feedback was good. The Mayor of London and Sustrans pledged money.
But it could not stop there. As the Future Cities Catapult has said, 'at present, citizens have little say in how their surroundings are shaped. This needs to change.' So, as useful as traditional workshops are in making this engagement happen, we wanted to try something different.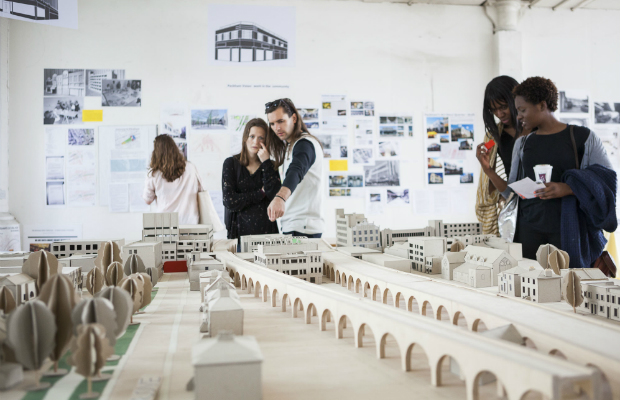 We have organised guided walks that shadow the route the Coal Line would take, co-hosted a tea and cake party with the Friends of Kirkwood Nature Reserve through which the Coal Line would run, and met with the tenants and residents associations of the estates that border the route.
We presented to local campaigning group Peckham Vision and held our weekly meetings at the pubs and cafes in the area. We've knocked on the doors of local businesses, whether established or fledgling, to talk about the plan and how it could benefit local trade. More events are planned.
So, what we can learn from this approach?
What we are seeing is that community engagement works best when meeting people face to face outside of a meeting room, and that people better express their worries and wishes, and share their knowledge of their area, if the engagement takes place on their terms.
In this way, they are helping us answer the questions central to the Coal Line project and demonstrating that public spaces have a better chance of serving citizens if those citizens are involved from the beginning.
To find out more about the project visit The Peckham Coal Line website.
All images courtesy of The Peckham Coal Line.
Sign up for email alerts from this blog, or follow us on Twitter.