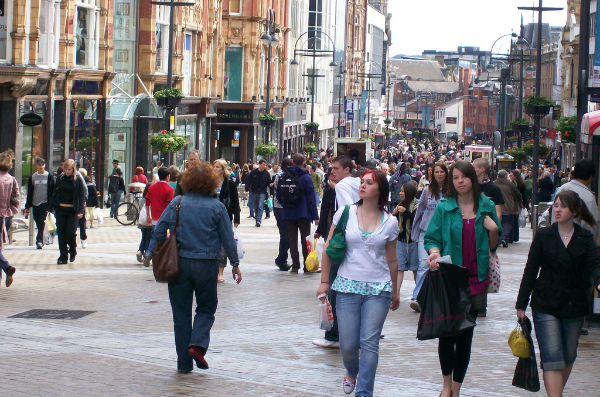 Sir Alan Wilson and Corinne Swain, members of the Future of Cities lead expert group, recently travelled to Leeds, to discuss the project.
The meeting was attended by representatives from universities, local business and government, who discussed the challenges and opportunities faced by the city over the next 50 years.
A key focus of the discussion was the attraction that Leeds holds. Like many of the cities we have visited, Leeds has a fantastic university which attracts many students. However, once students graduate, they tend to leave the city. Leeds is rated for its liveability, but the group felt it needs to be made more than just a liveable city, by offering real incentives for ambitious young graduates to stay or move there. It was clear that they did not want to see Leeds simply relying on making the most of the failings of other big cities, but wanted to make sure it was attractive in its own right too.
Partnerships were also a key focus. Leeds is geographically close to other big cities in the North, but the links between them are poor, particularly with Manchester and Liverpool. The group felt it was important to develop transport between the cities so they can work together: the issue is not that London is too big and other cities are too small, but that other cities are not well enough connected. By working together, cities can make the most of their combined economic impact and share resources.
Opportunities for the city, including the use of data and the healthcare industry were also highlighted.
Do you live or work in Leeds? Let us know what you think would help make Leeds more than just a liveable city.
Featured image by Paco Seoane on Flickr. Used under Creative Commons.
Sign up for email alerts from this blog, or follow us on Twitter.