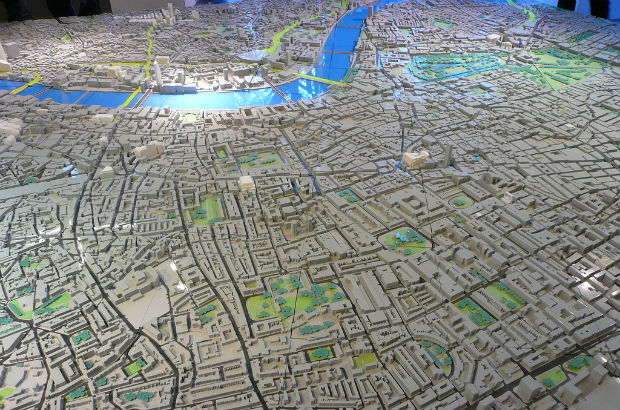 As part of the Foresight Future of Cities project, a number of evidence papers have been written to provide an in depth analysis of some of the issues that UK cities will face in 2040 and 2065. We will be publishing these papers in batches over the coming months.
This post is the third in a series spotlighting the 3 papers we published in June.
Urban legacy
The legacy of historic urban form and infrastructure trends are clear in UK cities. In her paper Professor Katie Williams examines these patterns and discusses their impact for the future of cities.
Many factors have influenced the structure of different urban form and infrastructure patterns over time. Professor Williams opens her paper by looking where UK cities are now, and how they got here. The focus is on trends from the 1940s to the present day, discussing their shape and the contributing factors to their development. For example, the optimism and desire to rebuild in the 1940s, 50s and 60s saw the repair of damaged cities, investment in transport and energy infrastructure, education expansion and the establishment of green belts.
Looking forward
The legacy of past decisions has created a mosaic pattern of form and infrastructure which impacts UK cities in the present and will continue to influence their shape in the future.
In the second part of her paper Professor Williams builds upon her baseline analysis of UK cities to examine the possible future of cities in 2065. The current debate around what constitutes 'successful urban form' is set out and an international perspective is brought in to demonstrate the lessons UK cities can learn from abroad. Looking forward, drivers of change are examined in relation to the impact they may have on the urban form and infrastructure. The potential policy implication of these drivers of change for urban governance in the UK is examined and ideas of what will constitute a 'successful' city in the future are discussed.
Professor Williams's paper sets out the challenges that the UK faces and the condition in which urban form features may be achieved. It covers both how to shape existing places and how to provide new development. The paper concludes by setting out the main requirements for the UK to achieve successful outcomes for the future.
Let us know your thoughts on the future of urban form and infrastructure in the comments below.
Featured image by rvacapinta on Flickr. Used under Creative Commons.
Sign up for email alerts from this blog, or follow us on Twitter.